Why real estate players strengthen their brands
By Chow Zhi En
zhien.chow@thestar.com.my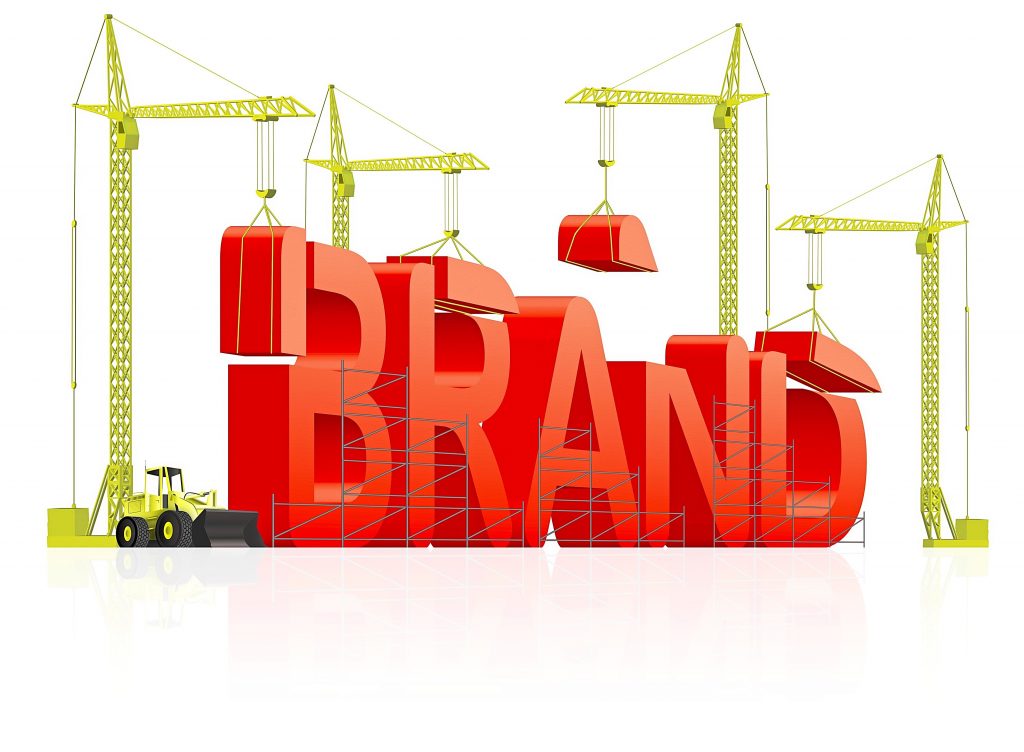 From a simple mom-and-pop kopitiam to a huge real estate conglomeration, good branding goes a long way. In the property industry, it is doubly important, where a name and logo can carry a lot of weight and distinguish one name from another.
Frankly, in real estate, brand identity is a company's greatest asset in an industry rife with competition. The influence of branding on real estate developers is so great that as long as a positive brand image is cultivated, a neighbourhood will stand out from the others around it. And this will be reflected in the value of the homes in that particular neighbourhood.
One study found that branded property developers are usually on property purchasers' premium list. That is to say, branded developers usually obtain higher scores in all the property purchase preference and attitude factors. What is more interesting is that branding traits can differentiate developers to give them that competitor's edge for the market segment they are targetting.
So, developers not only have to identify good locations, but also to provide good investment opportunities to property purchasers through architecture and planning, and property marketing personnel must act professionally in their dealings with the property purchasers to build their brand reputation.
"There is no one true and hard single branding methodology for each and every developer out there. Each has its own uniqueness and the main question is its objective," said Matrix Concepts Holdings Bhd (Matrix Concepts) group managing director Ho Kong Soon.
For Matrix Concepts, it took the path as a responsible and caring developer stance, and particularly over the difficult times endured during the Covid-19 pandemic, the developer reached out to help its community. "During these trying times, especially this unprecedented pandemic crisis, we at Matrix Concepts focused on our community – in our developments and its surroundings. We could not sit back and do nothing," said Ho.
For the past 18 months, Matrix Concepts have assisted and contributed over RM11.5mil to various causes at the national and state levels. Various initiatives and services within the group were implemented and adopted to assist the community and people, including the frontliners in managing the pandemic.
"As much as we concentrated on assisting our community, we also strengthened our business framework and direction in terms of digital transformation," said Ho. Like Matrix Concepts, there are several established names out there carrying out its own form of branding. Some notable names include (in no particular order of popularity) Mah Sing Group Bhd (Mah Sing), Matrix Concepts Group, Mitraland Bhd, Seri Pajam Development Sdn Bhd (Seri Pajam), Sunway Group and Tropicana Corporation Bhd (Tropicana).
Brands like Tropicana and Mah Sing conjure up an idea of security and assurance among the public because of the sentiment they have carefully established in the communities they build. As former Amazon chief executive officer
Jeff Bezos said before: "A brand for a company is like a reputation for a person. You earn a reputation by trying to do the hard things well".
One such developer that won seven StarProperty Awards for 2021 took this in strides. For SkyWorld Development Group, its founder and group managing director Datuk Ng Thien Phing is a strong believer in branding.
"In SkyWorld, we always think ahead as innovation is one of our strong brand pillars besides Sky Living Experience and Value Creation. Therefore, most of these new trends were already implemented in our handed over projects and new launches," he said.
"For example, parcel lockers were installed in SkyLuxe On The Park and SkyAwani Residences to give convenience to our residents. We saw the trend moving towards e-shopping and with these parcel lockers in place, you don't have to worry about your parcels being delivered to you when you are not at home. And you can easily retrieve it, anytime at your convenience," he added.
The value of branding 
A real estate and property brand identity should be able to elicit a sense of familiarity in people – the logo itself should evoke a sense of recognition that is unmistakable to the target audience. In fact, a company's logo is a preemptive way to make a first impression since first impressions are everything in the real estate industry.
A well-devised brand lies in the recognition it demands. There should be no mistaking a brand for what it is and what it has to offer. After all, what is a brand, if not a representation of a company? Building a strong real estate brand identity increases exposure for a company, and therefore allows greater audience reach.
The best brands out there are entirely capable of using that recognition in a way that automatically generates brand awareness. One way to cultivate that familiarity and recognition while getting some exposure is through awards. One of this year's new StarProperty Award winners, Sri Pengkalan Binaan Sdn Bhd (SPB), had the opportunity to present its latest projects to key real estate industry players, thus lifting its brand image.
"Being able to walk away from the judging sessions with three awards alongside other well-established industry players, really means a lot to us and is definitely a boost to our brand," said SPB director Yap Lih Shyan.
"We truly believe in that, and that's exactly what we've been doing all these years and more so in 2021 – really understanding shifting customer needs, improving internal processes, innovating on our home designs and delivering the highest possible quality and Qlassic scores for all our homes," she said.
Branding via convenience, safety and trust
This year marked a transitional period for many companies in how they market their latest projects, especially with Covid-19 making it essential for companies and businesses to pivot from brick and mortar to online. Not to mention prospective investors and buyers have expanded what they look for in a property.
That said, even in pre-Covid-19 days, there was a push in branding smarter and safer developments to drive demand so homes could become more cost-efficient. In the pandemic era, that same brand push is focused on leveraging big data, automation and conscientious wellness strategies to keep homeowners safe.
Trust is also an important factor for occupants. Having a smart building will be meaningless if the people occupying it do not trust the technology that is designed with their best interests in mind. This means community builders have to go the extra mile, putting themselves in their customers' shoes from the start to the end of the homeownership journey.
Developers like Tropicana have continued to fortify its brand in this way by building integrated master-planned townships that come equipped with all the necessary amenities, facilities, infrastructure, and safety features to add investment value to its investors and homeowners.
"Since the pandemic outbreak, everyone has altered their lifestyle to suit the new norm. Many prefer a safe and wholesome place to call home. We recommend our signature townships, offering an oasis of facilities, amenities and green living spaces for our community to live, learn, work, play, and prosper – such as Tropicana Heights, Tropicana Aman, Tropicana Metropark, Tropicana Danga Cove, and Tropicana Uplands," said Tropicana marketing and sales managing director Joanne Lee.
"Besides that, it is also important to purchase properties with modern conveniences and excellent connectivity like our Tropicana Miyu and Tropicana Gardens," she added
The payoff
At the end of the day, delivering on promises is integral to building any longterm relationship – whether it is an expected project's launch date or incorporating ecofriendly features in a development project. A prime example is Sunway Property, as it has a unique build-own-operate business model that has been incorporated into its identity and image. The developer has cultivated a brand that has endured over the past four decades.
"One of our key strategies to strengthen our brand is to put our customers at the heart of our business. As part of our digitalisation journey, we are currently harnessing the power of big data and AI to track shifting customer preferences.
"With these insights, we innovate our business processes and products to deliver exceptional product quality, designs focused on new norm living, and incorporate technologies into our townships, homes, creating better customer experiences," said Sunway Property development division deputy managing director Lum Tuck Ming.
"The success we've had is built on the trust that we have cultivated with our communities, and we've done so by thinking of ourselves as co-investors who act as long-term partners for our communities," he added.
Its recently completed projects like Sunway GRID in its latest township of Sunway City Iskandar Puteri Johor was marketed as an online build-and-buy project, which is the first of its kind in the country. This is a testament to its brand-building efforts that benefits potential homebuyers while driving sales.
It just goes to show that great branding begets a strong presence in the property industry. Any touchpoint with potential homebuyers will leave an impression. It is all about how people perceive a brand.
---
Stay ahead of the crowd and enjoy fresh insights on real estate, property development, and lifestyle trends when you subscribe to our newsletter and follow us on social media.