A recap of the Malaysian Property Market in 2021 and the prospects of 2022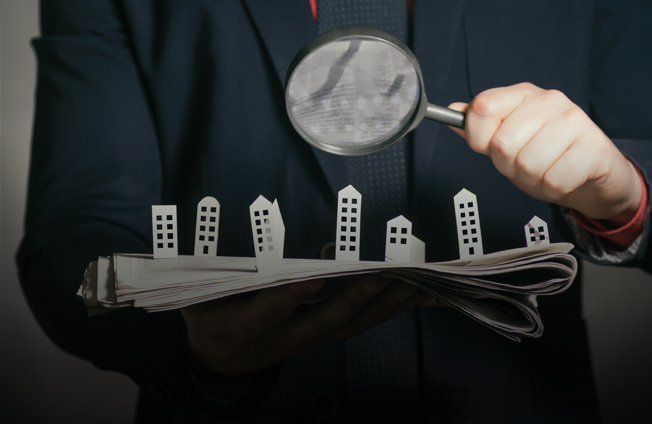 By Joseph Wong
It is undeniable that the property market for every state in the country saw many challenges throughout the second year of facing the Covid-19 pandemic. From facing multiple movement control orders (MCOs) to political uncertainty, the real estate took a beating but came out leaner and definitely savvier.
Recapping the year 2021, real estate consultancy firm Rahim & Co International executive chairman Tan Sri Abdul Rahim Abdul Rahman said the market started off more positively after having endured and overcome 2020's unprecedented pandemic shock with the expectation that things to be better. 
Yet as the months rolled by, the year had unfolded quite differently, he said. Despite the return of more lockdowns in response to new waves of Covid-19 virus variants, glimpses of market reactivation were seen during periods of reopening and market resumption. 
As global economic growth projections for 2021 were revised, Malaysia's economic growth expectations were pulled slightly to a lower 3% to 4% prediction from the initial 6% to 7.5%. 
One of the dampening factors taken into account was the contraction in gross domestic product (GDP) growth seen for the third quarter of 2021 at -4.5%, which was largely attributed to the enforcement of the full MCO and Phase 1 of the National Recovery Plan (NRP). 
But with resilience and innovation, Malaysia gradually adapted to such situations by embracing new norms and strategic adjustments to resume business activities and reactivate consumption pace, said Abdul Rahim.
Market sentiment improved somewhat with the support of economic resumptions and positive spillover effects from continued domestic and external demand. "The year 2022 is expected to have a more accelerated trajectory growth of 5.5% to 6.5% in comparison to 2021," he said. 
For the property market, national transaction numbers saw a significant rebound in the first half-yearly performances, with 1H 2021 pulling in 139,754 transactions worth RM62.01bil. This is an increase of 21% in volume and 32.1% in value year-on-year. 
This was attributed to the pent-up demand effect and deferred transactional formalisations from previous quarters that had been delayed as well as supported by the accommodative policies by Bank Negara Malaysia. However, as FMCO hampered the third quarter's performance, the country's overall nine-month performance was more muted though an improvement was still seen for the total value of transactions. 
2021 came through with 201,065 transactions worth RM98bil for its first nine months, registering a slight drop of -1.8% in volume but a notable increase of 21.4% in value year-on-year. 
In the residential sector, transaction activities showed growth in the first half but slowed down in the third quarter, resulting in an overall growth of 2.6% for the first nine months of the year. 
On the supply side, new launches in the primary market had dropped as developers were still adjusting and affected by the continuing pandemic and the country's containment measures. 
Sales too were seen to move slower, yet sporadic quick sales were also observed for owner-occupier and domestic-focused markets. Market recovery efforts were also further supported by the extended Home Ownership Campaign (HOC) till the end of 2021, Real Property Gains Tax (RPGT) exemption and initiatives provided under Budget 2022. 
A more holistic support was also given by the economic stimulus introduced throughout the year such as the Permai, Pemerkasa and Pemulih that aimed to restore the livelihoods of Malaysians and revive the business sectors. 
On the commercial segment, tenancy performance and rental challenges carried on into 2021 as incoming supply continued despite demand still being shaken up by the pandemic, according to research director Sulaiman Saheh.
As the biggest contributor to the nation's supply of purpose-built office space, Klang Valley has seen its supply surpass 150 million sq ft in total of existing office space with the completion of several new buildings. 
This has heightened the level of concern on the sustainability of such market capacity when put together against a demand pace that has slowly declined over the years, Sulaiman said. 
Klang Valley's occupancy rate is at 72.1% as of 1H2021 after a further fall of 3.3% from 1H2020's 75.4%. At this tenancy level, Klang Valley's office market is looking at a vacant space size of 41.9 million square feet currently sitting empty and unoccupied. 
Factors contributing to this challenging situation faced by office building owners include the new workplace practices that have focused more on remote working for social distancing purposes and staying relevant to the current trend in demand by new and existing tenants against a highly competitive supply market, he added. 
Similar challenging sentiments and conditions were also seen for the retail sector, which had been heavily affected by the pandemic due to significant loss of foot traffic from strict local and international border control. 
The national occupancy rate declined by 2% to 76.6% in 1H2021 from the previous year, including Klang Valley by 1.0% to 80.1%. Of the existing retail complex space in Klang Valley, 14.7 million sq ft are left vacant out of the total 73.6 million sq ft. 
2021 may have seen several more closures of retail brand outlets. Still, new openings and expansions were also observed, signalling a resilient market that is adapting itself to a new business environment.
While the Covid-19 containment measures in 2021 had put a dampener at some points of the year, 2022 is projected to have a better growth trajectory as high vaccination rates, including booster shots, allowed physical visitor traffic movement. 
With such, seasonal sales periods were viewed with better prospects. And while e-commerce has established its position as the new way to shop, physical shopping malls and retail outlets maintained their relevance as evidenced by the returning footfalls of shoppers during times of interstate border reopening and lesser movement restrictions.  
Of the major sectors in the property market, the industrial sector continues to attract more attention than others at present. Viewed as one of the more stable sectors performing in a pandemic environment, it is especially so due to the logistics, warehousing and healthcare segments. 
This is further boosted by the overwhelming demand for e-commerce transactions which will continue to hold the spotlight moving forward. Considering the slower relative pace of incoming supply, especially for managed industrial parks with built-to-suit arrangements, industrial property investments will be keenly observed this year. 
In short, the recovery expected in 2021 was disrupted due to the resurgence of Covid-19 cases and though the first six months of 2021 did improve significantly, third-quarter performance caused a slight pullback, which ultimately ended with a more muted 9-month transaction performance. 
Thanks to the government's stimulus measures, the property sector's performance has been stable. Nevertheless, the anticipated property market recovery to pre-Covid levels will require more time than initially expected. 
"Having witnessed glimpses of improved performance in between lockdowns in 2021, we are cautiously optimistic on the outlook for 2022. The market is expected to show a gradual recovery as we achieve higher vaccination coverage, coupled with continued government support, accommodative policies and phased openings of international borders," said Abdul Rahim. 
The continued effective management of the Covid 19 situation is also crucial to have the market back on track to a sustainable recovery pace. 
---
Stay ahead of the crowd and enjoy fresh insights on real estate, property development, and lifestyle trends when you subscribe to our newsletter and follow us on social media.