How technology has changed the way we buy and sell real estate
By Chow Zhi En
zhien.chow@thestar.com.my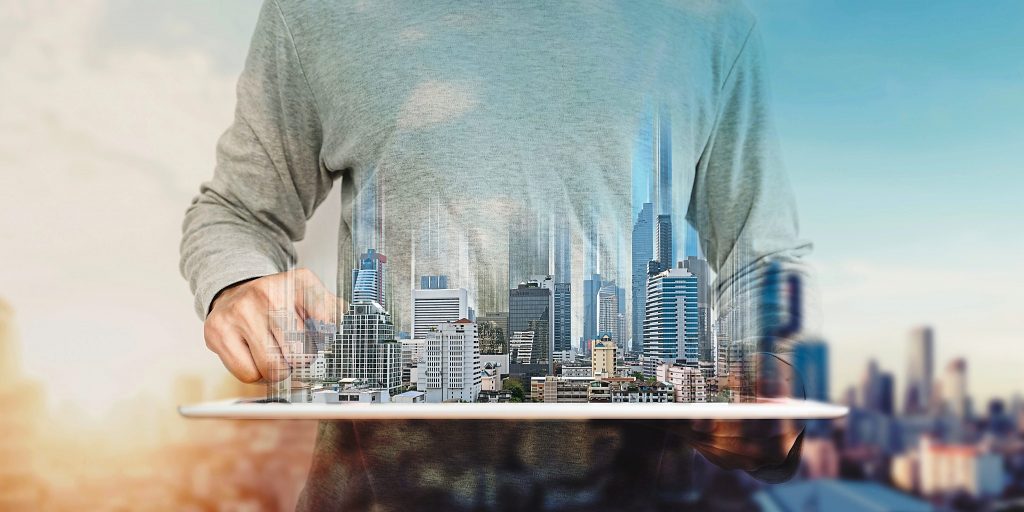 Ever heard of what proptech is? A shorthand for property technology, proptech has been one of those corporate buzzwords in the property industry that has been cropping up recently both locally in Malaysia and internationally. The idea behind proptech is to make buying, selling, owning, renting and managing properties easier and more efficient for all parties involved. Simply put, it is the use of technology to solve real estate needs.
Proptech's biggest strength is that it has been able to integrate a range of solutions to improve the overall performance and result of property investments cost effectively, transforming the business into one that is more seamless, faster and more profitable.
Some of the more recent technological trends in proptech right now include artificial intelligence (AI) and machine learning (ML), augmented reality (AR) and virtual reality (VR), big data, the Internet of Things (IoT) and 5G.
"Disruptions in communication when the Internet connection fails during a virtual business meeting could cost companies millions of ringgit. This is why many companies (residents included) are now looking at properties that provide secure infrastructures that can facilitate the modern concept of work, live and play," said i-City director Monica Ong.
The advent of these technological trends has allowed property players to leverage smart building software solutions to help them build, manage and maintain their real estate assets. Incorporating new technologies can help property players further enhance their real estate investment portfolio because of the innovative solutions they have built.
"We've already started to see some major changes in the property industry with the advancement of technology. To point out, we are seeing more and more developers implementing AI to showcase their products," said Homecity Group corporate executive Darren Ng.
Plus, with the advent of the Covid-19 pandemic in the last couple of years, the trend of proptech's influence on property players has been nothing short of an acceleration by necessity. Of course, left unchecked and unfettered, proptech can cause disruptions in the value chain of the property industry. Although that does not necessarily mean that it is a bad thing.
AI and VR give dynamic reach
While the property industry has gradually adapted to the previously mentioned technologies, the advancement of AI and ML is helping to make data collection easier and speed up deliverables. Currently, property search sites rely on basic preferences like location and square footage to display properties for sale or rent.
In the future, AI is expected to improve and recommend properties based on individual preferences like personality traits, values and beliefs. Visitors to these websites will notice the presence of chatbots readily available to answer consumers' frequently asked questions quickly and might even recommend properties based on their queries.
To the benefit of consumers, AI has been able to help predict pricing trends more accurately. This type of technology would look at historical trends of the market in an area and also take into account crime areas, schools, transportation, and marketplace activity.
Property developers like Sunway Group, Mah Sing Group Bhd (Mah Sing), Matrix Concepts Group, Tropicana Corporation Bhd, Mitraland Bhd, Seri Pajam Development Sdn Bhd (Seri Pajam) and many others are already on the AI and VR bandwagon especially with the on-going pandemic.
Even real estate agents have utilised this type of technology to conduct home viewings via a smart device like a tablet or smartphone to conduct multiple showings in a day in compliance with the new norm. Real estate developer Seri Pajam chief operating officer Thomas Ten shared that the pandemic changed the whole economic structure and turned the entire landscape into a digital one.
"Our team has been hard at work to transform our product from offline to online platforms such as virtual home tours, webinars and live social media sessions. Recently, we managed to sell 70 units of landed homes online within a day. This has shown the current market trend with audiences like millennials, who are accustomed to e-commerce habits, are now mid-20s to late-30s and represent the largest segment of the house buying market locally," Ten said.
Mah Sing has also implemented virtual reality to showcase their products via devices, allowing potential buyers to view and access their products prior to completion. Its chief executive officer Datuk Ho Hon Sang believed that this digital transformation will drive innovation and improve operational performance by streamlining workflows across cross-functional teams.
"For Mah Sing, technology has allowed us to reach out to and engage with our customers in an unprecedented way. This includes various forms of content marketing and live-casts, webinars, the introduction of virtual reality tours for our projects, social media marketing, and the reinvention of our Customer Relationship Journey," said Ho.
The digital and virtual trend is expected to grow further in 2021 and beyond as developers begin to understand and embrace the advantage of having a strong digital presence as a long-term strategy.
Modern problems, modern solutions
Big data company Bernard Marr & Co founder and chief executive officer Bernard Marr emphasised the importance of the Internet of Things and 5G to the property industry and its digitalisation. This is in reference to the cloud-based smart devices and appliances which could be integrated as part of an automated system that controls everything from a home's lighting to air-conditioning, and even alarm systems.
For example, security systems connected to the cloud can alert owners or property managers to potential problems or threats. In the future, home buyers may be able to download a comprehensive history of a home's maintenance and upkeep through intelligent insights.
Matrix Concepts has already undertaken this by equipping their homes, like their Clover series, with a security alarm system that uses magnetic and vibration sensors. Of course, this state-of-the-art security would be difficult without the promise of 5G. The higher bandwidth of 5G will allow more smart devices and sensors to connect to the Internet.
Marr noted that with 5G, it would be easier and cheaper to connect sensors and cameras around a property, and these devices will be able to capture higher definition images and transmit them almost instantaneously anywhere.
Technology is here to stay and will continue to play a bigger role in years to come, generating more innovative comprehensive solutions for the convenience of home buyers and the industry players throughout the whole homeownership journey.
Ong summed it all up. "The key that unlocks the value of property development in the future is in driving innovation and adopting new technologies to build a smart city for its community. We need to reimagine quality of life with a work-life integration in property development," she said.
---
Stay ahead of the crowd and enjoy fresh insights on real estate, property development, and lifestyle trends when you subscribe to our newsletter and follow us on social media.