Population growth, recovering property market and industrial potential point towards prosperity
By Viktor Chong viktorchong@thestar.com.my
The movement of people to a particular location often indicates the presence of wealth. Inflow of human labour from other regions of Malaysia into Selangor is testimony towards the state's inherent potential, not considering the projected growth in population for the foreseeable future.
With a land area of 7,952km, Selangor currently registers a population of 6.5mil as of Q1, 2020, which account to around 20% of the total population of Malaysia at 32.7mil. This population is rising slowly but steadily over the years, with an increase in 0.03% from 2018 (6.48mil), and a 19% increase compared to 2010 (5.46mil).
Defining wealth 
According to Sunway University Prof Yeah Kim Leng, another indication of a rich state is a higher per capita income, which is associated with a stronger purchasing power for its citizens, better standard of living and more advanced economic development and urbanisation than states with lower per capita income. 
Excluding the federal territory, Selangor is the second wealthiest state with a per capita income of RM54,995 in current prices behind top-ranked Pulau Pinang at RM55,243 in 2019, as published by the Department of Statistics Malaysia. However, in terms of size, Selangor is the largest contributor to the country's gross domestic product (GDP), accounting for 23.7%, outstripping Johor at second place (9.3%) and Pulau Pinang (6.7%).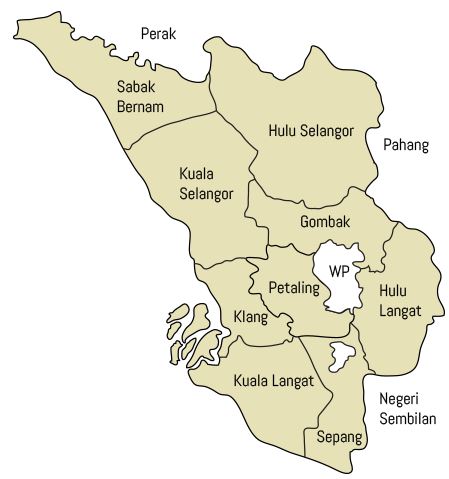 Selangor at a glance:
Land area: 7,952km
Population (Q1, 2020): 6,569,500
GDP (2019): RM344.5bil
GDP growth (2019): 6.7%
Manufacturing investment value (2019): RM17.04bil
Employment opportunities (2019): 21,085
Manufacturing projects (2019): 315
Domestic direct investment (2019): RM6,625.4mil
Yeah said Selangor also registers the highest proportion of the country's T20 and M40 households, with 37.1% for the former and 25.2% for the latter in 2019. By comparison, Pulau Pinang, which has the highest per capita income of the 13 states, accounts for only 5.8% (T20) and 7.2% (M40) respectively. As the largest state economy with the largest pool of high and middle-income households, Yeah said Selangor would likely be among the few rich states to lead the country's recovery from the pandemic induced economic downturn.
Besides looking at the income level and GDP, Yeah noted other contributing factors such as natural endowment, accumulated wealth that includes capital stock such as building structures, utilities, physical and digital infrastructures, machinery, transport and equipment. 
At a strategic confluence 
Location-wise, Selangor is within proximity to the Kuala Lumpur Business Centre, Putrajaya Administrative Capital and Cyberjaya, home to the National ICT Capital of Malaysia. Besides possessing two major airports (KLIA and KLIA2), Selangor is also host to the 12th busiest port in the world, namely Port Klang. 
Yeah cited the well-developed road, rail, air and sea infrastructures and sophisticated business ecosystem as among Selangor's major advantages. The large pool of skilled manpower number at 3.6mil, which is further supplemented by a growth of 60,000 graduates per annum, and a total of 173 institutes of high learning (according to Invest Selangor), UiTM  among them. Then there are the well established supporting industries and supply chains, making Selangor among the leading states to attract foreign investors. 
Growing industrial capabilities 
Knight Frank Malaysia executive director (Capital Market) Allan Sim pointed out new areas of interest for industrial development, which are facilitated by the anticipated completion of the West Coast Expressway by the end of 2022. 
The 233km long WCE stretching fromTaiping, Perak to Banting will act as a parallel access to the North-South Expressway, connecting perpendicularly to all the east-west bound highways running from the port to the city.
The infrastructure has helped boost economic developments and will be a boon for the industrial sector, further opening up opportunities for new areas such as Kapar, Banting, Bandar Bukit Raja and Pulau Indah to become a strong platform, one that caters to the expansion of the industrial sector within Selangor.
Besides alleviating congestion and reducing the travel time through the coastal areas, the expressway augurs well for the logistics segment and supply chain management.  To attract high end advanced manufacturing in semiconductors, medical devices, robotics and industries driving Industrial Revolution 4.0, Yeah suggested that the government upgrade the industrial parks to meet the stringent facility requirements of these high technology companies.
It could also provide additional support for the recruitment and training of skilled workers, the unavailability of which is frequently cited as a major disadvantage for Malaysia in general in winning over the high-quality foreign investment. He said Selangor's "High-End Investment Drive" policy package could aim to attract the development of industrial research and development, and innovation centres as well as the creation of hubs for the provision of high-value professional, scientific and technology services.
Residential market recovering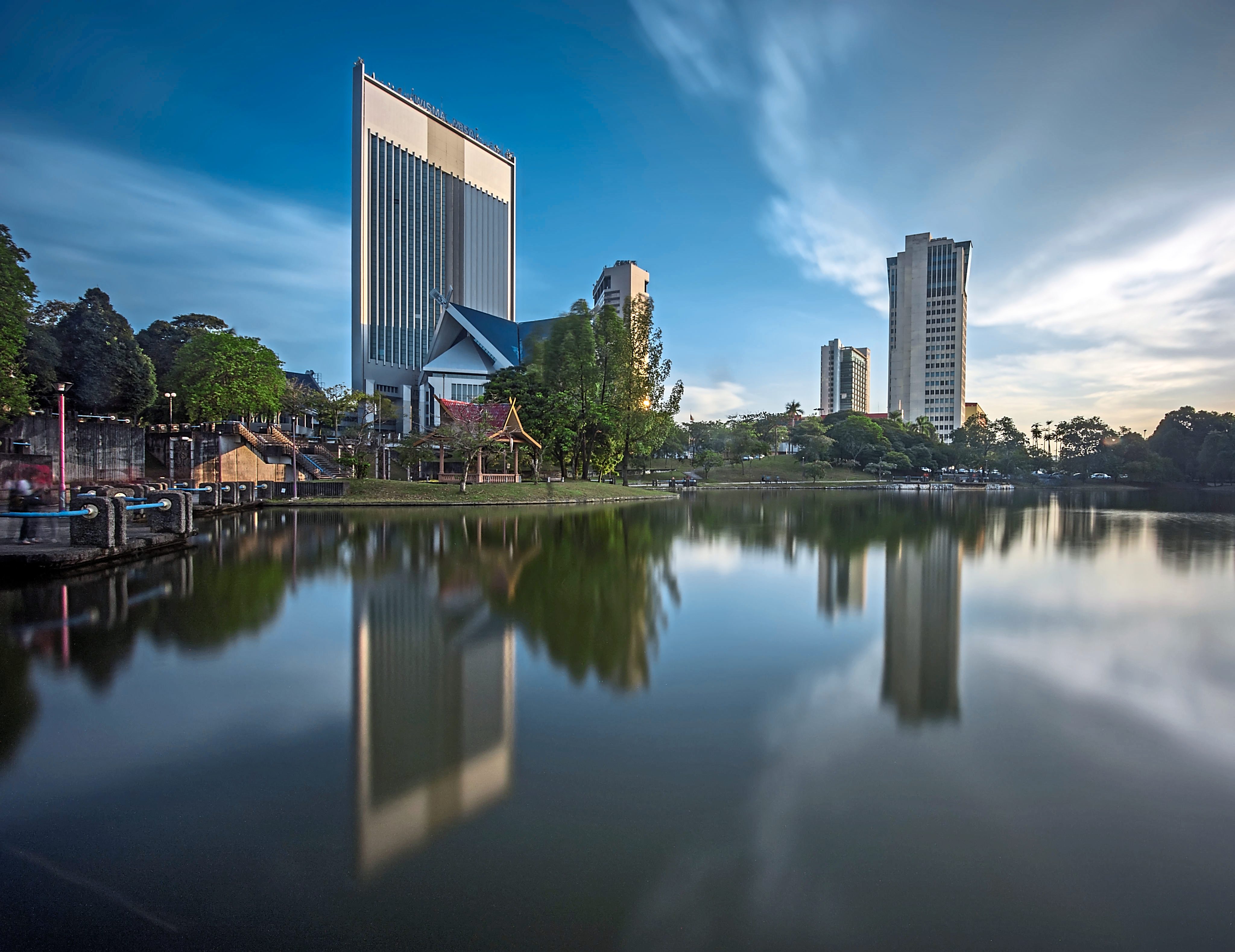 The Covid-19 outbreak and subsequent lockdown in March placed a dampener on the growth of residential properties in Selangor. The effects of the movement control order (MCO) mostly affected the secondary market mainly because buyers and tenants need to view the property before committing to the transaction. However, Malaysian Institute of Estate Agents (MIEA) president-elect Chan Ai Cheng said feedback from MIEA members in the month of June suggested that the sub-sale and rental market were back to pre-MCO level. 
"Interestingly enough, in one of our MIEA surveys conducted amongst real estate agents and negotiators, over 70% responded that owners of properties have not adjusted their asking prices and at most adjusted by 10%," said Chan. 
He added that some had even taken their properties off the market and are not intending to sell at this moment. With regards to the primary market, Chan said developers over the years have taken to developing further into the outskirts with Petaling Jaya at its heart. She believes the areas further from the main city centre are receiving major developments. 
Land cost is cheaper away from the city centre, allowing developers to build new landed projects or market their development at a lower price. Developers have more freedom to choose the type of product they want to develop when building away from the city. "For the price of a high-rise condominium unit in Petaling Jaya, you could get a semi-detached home further out," she said. 
Additionally, houses further from the city are priced at a much more affordable rate, hence, new homeowners are more willing to commute the distance when given better public infrastructure. Besides, most developers are going towards developing more affordable properties to cater to the local demand. 
Some of the major up-coming township developments include Eco Forest in Semenyih, Gamuda Cove in the Southern Klang Valley, LBS Alam Perdana in Bandar Puncak Alam and more. Another exciting development is Raudah City in Selangor Cyber Valley, Cyberjaya, a megaproject developed by Selangor State Development Corporation (PKNS) and Raudhah City Sdn Bhd. It will be Malaysia's first modern Islamic city that is complemented by educational halls, libraries and computer centres.
---
Stay ahead of the crowd and enjoy fresh insights on real estate, property development, and lifestyle trends when you subscribe to our newsletter and follow us on social media.