Transactions and value down across the board for year 2020
By Viktor Chong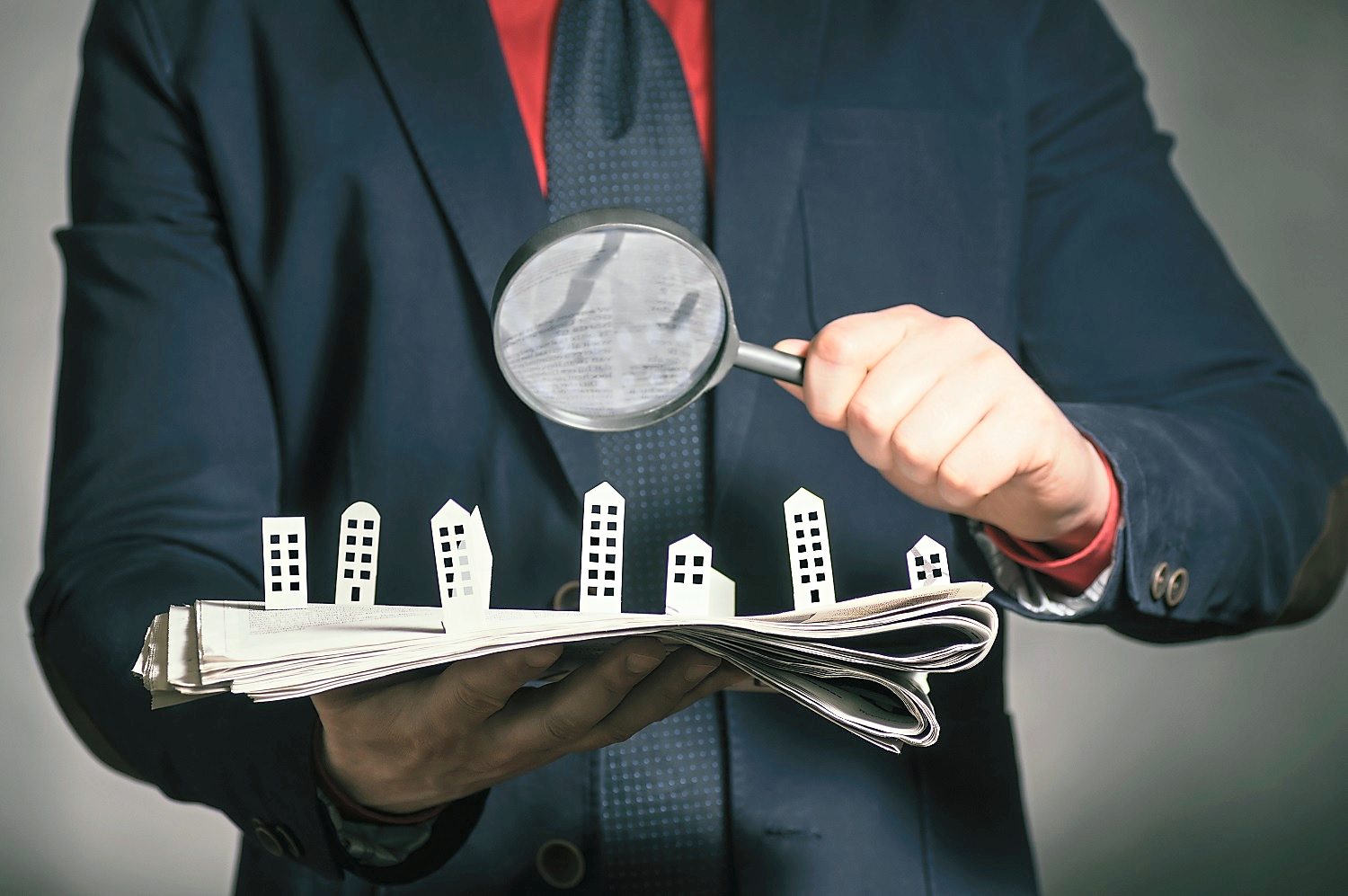 On the backdrop of falling oil prices and political uncertainty, the Covid-19 pandemic has entered as the third black swan to place a major dampener on the property market. Even before, the trend has reflected a rather lacklustre market since its peak in 2012, following a downward movement influenced by the overhang situation.
This trend is predicted to continue for the foreseeable future, a statement corroborated by University Malaya Associate Professor Rosli Bin Said. He said the country's economic cycle will influence the real estate cycle after a time lag of around one to two years. Hence, alarming signals observed through the economy is an indication, among them, the shrinkage of gross domestic product by 17.1%, the first contraction since the third quarter of 2009, making it the steepest fall since the fourth quarter of 1998, Asian Financial Crisis.
This is followed by the decline of private consumption by 18.5% in the second quarter of 2020 amidst the strict MCO. Also, the Consumer Price Index fell by 1.4% in Sept against 121.8 in the same month of the preceding year while the unemployment rate escalated to 4.7%. Drawing information from the Asian Financial Crisis, he said a shock to the housing market led to a decline in house prices, followed by a four year period before reaching a steady-state level. If the Covid-19 situation bears similarity with the Asian Financial Crisis, with the assumption that the vaccine is viable, then the market should begin to recover by 2023, reaching pre-covid levels at 2027 and peaking in seven years by 2034.
Currently, the National Property Information Centre (Napic) recorded a drop of 27.9% in volume of property transactions and a further drop of 31.5% in value (for the first half of 2020, comparative to the first half of 2019). This is possibly due to the strict movement control order imposed during the earlier part of the year, an overhang market and the resulting adverse buyer sentiment. Rahim & Co International Sdn Bhd chief executive officer Siva Shankar said there is an oversupply situation in every sector, with over 54,000 units from the residential portion.
Drop in volume and value by sub-sector (H1 of 2020 comparative to H1 f 2019)
| | | | | |
| --- | --- | --- | --- | --- |
| Sector | Unit | % | Value (Bil RM) | % |
| Residential | 75,318 | -24.6 | 25.61 | -26.1 |
| Commercial | 8,118 | -37.4 | 8.51 | -33.2 |
| Industrial | 1,980 | -36.9 | 5.41 | -23.0 |
| Agriculture | 23,206 | -32.8 | 4.13 | -39.1 |
| Others | 6,854 | -28.6 | 3.27 | -55.3 |
(Source: NAPIC and Rahim & Co)
"And this does not include another 30,000 over units under construction, which will complete in the next year or so," he said. Then there are the other 100,000 or so units bought by individuals on a speculation basis, which will then be placed into the market to compete with the available stocks.
To increase take-up rate, Siva said banks should be more loan friendly to facilitate purchase. Besides relying on the commercial banks, Rosli suggested the creation of mortgage banks or non-profit making entities in the form of credit unions. They can aid first time homebuyers by offering a more affordable mortgage package, for example, a lower interest rate.
Foreign property purchase can also be relaxed as foreign ownership makes up around only 5% of the total ownership, Siva explained. From the supply side, developers should slow down property launches to avoid saturating the market with more stocks.
While residential properties make up the major portion of transactions in most countries, Siva believes the  63.68% (as of 2019) of residential property transactions in Malaysia may be excessive. This has yet to take into account the Small office and Home office (SOHO) and Small office and Versatile office (SOVO) units that are categorised under the commercial category.
One catalyst to this situation is the fact that alternative asset classes of investment are not provided to property investors. Any spare fund on their part is placed into purchasing more residential units, which increases prices and creates a barrier of entry for homebuyers planning to buy for ownstay purposes. To mitigate this, Siva suggests real estate investment trusts which pool investors' funds to purchase commercial or industrial properties.
Office space supply and occupancy as at 2019
| | | |
| --- | --- | --- |
| | Kuala Lumpur | Selangor |
| Total supply | 98,449,702.46 | 43,281,197.73 |
| Incoming supply | 15,913,526.00 | 1,956,921.89 |
| Occupancy rate | 78.3% | 71.6% |
(Source: NAPIC and Rahim & Co)
Moving over to the office spaces, the year 2019 charts a worrying total of 80.6% occupancy rate, with a total sq ft of around 243.16mil in Malaysia with an incoming supply of 25.59mil sq ft. Operations will shrink as people become aware that they can work from home, although Siva believes that this arrangement may be hard to match the efficiency at the office. "Closer to year 2021, I believe the occupancy levels will go to below mid seventies or low seventies," he said, adding that the oversupply of office space requires attention.
Association of Valuers, Property Managers, Estate Agents and Property Consultants in the Private Sector Malaysia president Sr Michael Kong Kok Kee commented that this is a difficult situation to resolve due to the massive oversupply condition which has been prevalent for some time. Approvals for office developments should be carefully considered and effective demand must be established prior to approval lest it contributes further to the supply situation, he advised.
"I believe we require foreign investment to help absorb the massive  oversupply currently. Investor and business-friendly policies should be introduced to attract MNCs to set up base here. We should strive to stay competitive vis-à-vis our regional neighbours such as Singapore, Thailand and Indonesia," said Kong.
Retail space supply and occupancy as at 2019
| | | |
| --- | --- | --- |
| | Kuala Lumpur | Selangor |
| Total supply | 33,296,185.80 | 38,970,962.20 |
| Incoming supply | 7,267,813.56 | 5,748,907.46 |
| Occupancy rate | 83.4% | 82.1% |
(Source: NAPIC and Rahim & Co)
Over to the retail sector, Malaysia in totality recorded 177.66mil sq ft of spaces and an incoming supply of 21.01mil sq ft, with occupancy at 79.2%. "Second and third-tier malls appear to be struggling," said Siva, adding that those smaller malls with a bad tenant mix and a less favourable location may face the risk of emptying out or eventually turning into storage space. Ultimately, the presence of the vaccine itself will serve as an impetus to drive the market forward.
However, Siva cautioned that it might cause another wave of infection as people may get complacent. On another note, Retail Group Malaysia managing director Tan Hai Hsin is optimistic towards the retail sector, saying that a rebound may happen next year with a projected growth of 4.9% for 2021. 
However, this hinges on the covid-19 development in the country. He pointed out Klang Valley as a critical retail market for the whole country, and the continued restrictions on inter-district travel and inter-state travel will damage the entire retail industry. Also, the opening of selected country borders by early next year is critical for many retail businesses that had been dependent on foreign tourists. They are important sales contributors to the Malaysian retail industry, especially in Penang, Klang Valley, Malacca, Johor Bahru and Sabah.
---
Stay ahead of the crowd and enjoy fresh insights on real estate, property development, and lifestyle trends when you subscribe to our newsletter and follow us on social media.