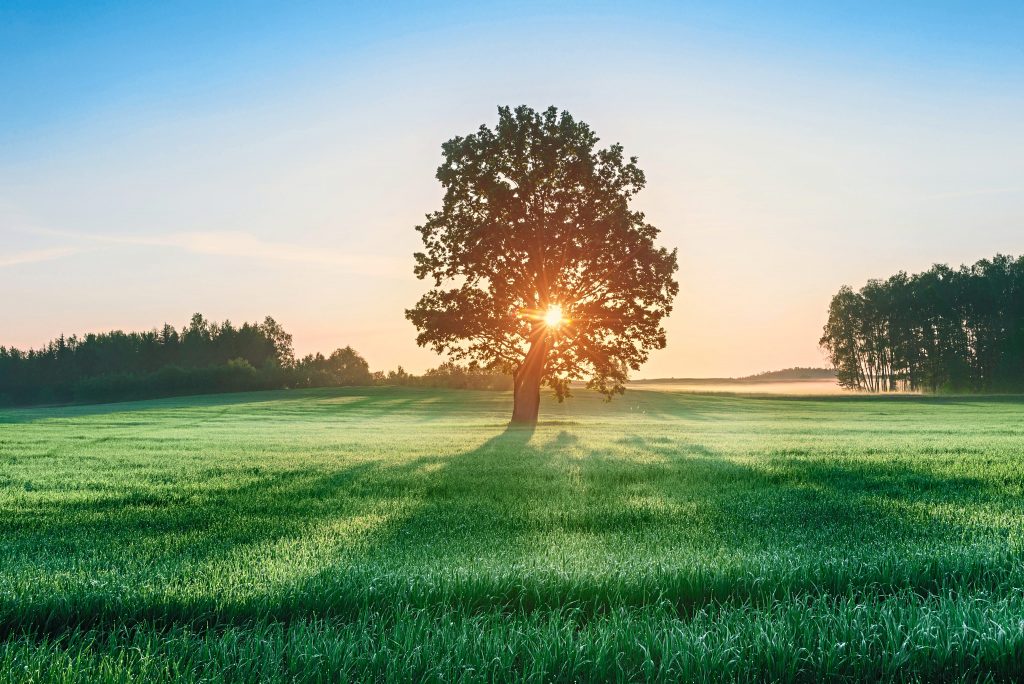 Real estate industry's multi-pronged approach to reduce GHG emissions
By: Yip Wai Fong
The Paris Agreement, an international framework committing countries to limit the increase in the global average temperature within the range of 1.5 to 2°C above pre-industrial levels, was signed by 196 countries in 2015. Malaysia followed suit months later in April 2016 and subsequently ratified the agreement in November. In signing the agreement, the international community has agreed to confront a dilemma – that fossil fuel, the energy source that powers the world's rapid development since the Industrial Revolution is fast pulling humanity into an existential calamity through climate change, if its consumption status quo remains. Eventually, and the sooner the better, it has to be phased out.
Citing the threat of rising sea levels to its coastal regions, Malaysia, as an oil-producing nation, committed to reducing greenhouse gas (GHG) emissions by 45% by 2030. In 2021, former Prime Minister Datuk Seri Ismail Sabri Yaakob stepped up the commitment to achieving net-zero greenhouse gas (GHG) emissions by 2050 at the earliest. However, the real estate industry, one of the major GHG emitters, has been largely left to its own devices in reducing its impact on the environment. Faced with the fact that the industry is still relying on fossil-based energy supplied by the TNB, and the cost of transitioning to renewable energy is prohibitively high, much of the real estate industry's effort has been focused on reducing emissions at the operational phase of the buildings and structures constructed.
"Zero carbon by 2050 is certainly a laudable and aspirational target for all to aim for, including for the real estate industry. However, we have to find the most cost-effective way of doing so, without adding unnecessary costs and burden to homes for the Rakyat," said Real Estate and Housing Developers' Association (Rehda) president NK Tong.
"For example, the production of all types of construction materials used in the building industry is extremely energy intensive. So for developers and contractors to minimise the impact on the environment, when consuming these building materials in the production of homes, especially for scope 2 and 3 emissions, we need the energy that goes into the production of these building materials to be as green as possible," he said.
Scope 2 emission refers to GHG emitted by the equipment or assets that a company purchased and used, for example, the company's vehicles. Scope 3 encompasses emissions by those that it is indirectly responsible for such as the contractors and users along its value chain.
According to the Construction Industry Development Board (CIBD), the construction sector in 2017 – 2019 generated an average total of 76 million tonnes of CO2e GHG emission. The country's total emission in 2019 was 312.72 million tonnes of CO2e, according to the biennial report sent by the Natural Resources, Environment and Climate Change Ministry in 2022. This comes up to emissions by the construction industry at 24% of the country's total. Meanwhile, the energy industries' share is the highest at 78%.
"Until and unless we can move away from reliance on fossil fuel energy, the goal of being zero carbon will either be unattainable, or extremely expensive because of carbon offsets or carbon capture requirements," said Tong.
Green building certifications
Malaysian Green Building Council council member TamilSalvi Mari said despite challenges, the real estate industry has witnessed progress in reducing the carbon footprint. One of its earliest moves was the formulation of the Green Building Index rating tool as far back as 2009, and by 2021, as many as 389 buildings have been certified.
"Some developers have incorporated renewable energy systems, such as solar panels, into their projects. Others have focused on using energy-efficient materials and implementing green building design principles to minimize energy consumption.
Efforts are being made to raise awareness and educate stakeholders about sustainable practices. Organisations like the Malaysian Green Building Council (MGBC) play a crucial role in promoting sustainability in the real estate industry through training programs, conferences, and knowledge-sharing platforms," said Tamilsalvi.
Tong said that green building certification is a long-term, more sustainable approach and a win-win situation that addresses both the environmental and social aspects through reduced energy costs.
"Rehda developed the GreenRE green rating tool which was adapted from the Singapore BCA's (Building Construction Authority) Greenmark rating tool, and has been localized in accordance to Malaysian Standards," he said, adding that Greenmark's technical panel continue to be a part of GreenRE's technical panel, alongside other established green building professionals to guide technical updates of the rating tools and project certifications.
"Energy efficiency is the largest pillar in GreenRE's assessment of a green building, and therefore GreenRE certified buildings will have a lasting impact in reducing energy consumption, and therefore assist in the goal towards zero carbon. Since GreenRE's introduction 10 years ago (2013), a portfolio of projects encompassing 150 million sq ft have been certified," he said, adding that another 150 million sq ft is expected to be certified GreenRE in the next three years.
Reducing emission at pre-construction
In recent years, the adoption of IBS and digitalization to improve efficiency also play a role in reducing GHG emissions in the planning and pre-construction stages. Examples of IBS adopters are Gamuda Land, Malaysian Resources Corporation and Mah Sing Bhd, with many other developers adding IBS to their digitalization plans.
"The digitalization of the construction process plays a significant role in reducing the carbon footprint. This includes utilizing virtual design and construction, digital project management, remote collaboration, and communication tools. Prefabrication, energy management systems, building performance monitoring, and asset management can also be optimised through digital technologies. By implementing these strategies, developers and contractors can contribute to a more sustainable built environment while achieving operational efficiencies," said Tamilsalvi.
Tackling carbon beyond buildings
Another approach is carbon sequestration, implemented through the conservation and rehabilitation of biodiversity. It is also increasingly tied to the creation of a lifestyle that is closer to nature. Sime Darby Property, with its land bank consisting mainly of plantation land, replanted trees of the Endangered, Rare, and Threatened (ERT) species as well as others to reintroduce diversity in its townships. According to its 2022 annual report, the developer has sequestered 13,072 tCO2e from tree-planting efforts since 2011. Yet another example is Gamuda Land, which has converted 90 acres of its reserved land in Gamuda Cove, sitting next to the Paya Indah Discovery Wetlands into an arboretum, creating a buffer zone between the Gamuda Cove township and the wetlands which the residents can also enjoy at a short distance from their homes.
While the real estate industry is going in the right direction in doing its part to meet the carbon-free 2050 goal, the outcome is by no means clear, as long as reliance on fossil energy remains the elephant in the room. Also, the multi-faceted strategies mentioned above remain limited to major industry players who have the resources to coordinate their value chain. The government is yet to step in to direct and enforce an industry-wide energy efficiency or climate-change regulation, leaving much to voluntary adoption by the industry stakeholders.
"While the zero-carbon target by 2050 in the real estate industry is a necessary goal, it faces critical challenges that must be addressed. Overcoming the complexity and fragmentation of the industry, addressing financial barriers, strengthening supportive policies, and promoting a holistic approach to sustainability are crucial steps. Achieving the target requires a critical examination of the current practices and a genuine commitment to implementing systemic changes that go beyond mere carbon offsetting. Only through concerted efforts and critical analysis can the real estate industry make meaningful progress towards a sustainable and low-carbon future," said Tamilsalvi.
Barriers to renewable energy
While the importance of transitioning to renewable energy is undeniable, Malaysia is, unsurprisingly, slow in making the shift. The National Energy Policy 2022 – 2040 (DTN) spelt out the reason why – our current fossil-based energy industries contribute 28% to the Gross Domestic Product (GDP). Petroleum-related income contributes 31% of fiscal income while energy exports form 13% of total export value. The industries account for 25% of the total workforce and supply power to 10 million customers in the country.
According to DTN, renewable energy supply in the country currently comprises mainly hydroelectric, solar and bioenergy, collectively constituting 7% of the total primary energy supply, with a national target to increase them to 17% by 2040.
Veritas Design Group principal and director Azril Amir Jaafar observed that in the real estate sector, besides deploying passive design to reduce overall energy consumption, developers have also explored renewable energy to power the buildings.
"The installation of solar panels and other renewable energy initiatives is increasing due to more affordable cost," he said.
Universiti Malaya Institute of Biological Science senior lecturer Yong Kien Thai said as our energy cost is relatively low, people are less inclined to make a drastic move to switch towards renewables. He also questioned the efficacy of solar panels and hydroelectric and their long term benefit to the environment.
"Solar panels have a limited lifespan. After their life cycle is exhausted, we are faced with the issues of disposing them safely without harming the environment. As with hydroelectric, we know that dam construction is destructive to the ecology," he said.
Yong's observation echoes a recent BBC report on the proliferation of solar panels globally, which experts estimate amounting to 2.5 billion panels, and poses a monumental waste crisis given the current lack of recycling chain and infrastructure.
Malaysian Institute of Architects deputy president Alice Leong Pek Lian said for now, the industry should look into sustainable construction policies and practices. "Developers and contractors must be able to accept and adapt to efficiency enhancing technologies i.e. renewable energy technology, enhancing existing building utilization, using low carbon cement etc. in order to help to shrink down carbon footprints and minimize energy costs," she said, adding however, it is not an easy task.
"Of course, it is not an easy task in reducing the carbon footprint in the industry. We are aware that most humanity lives in the built environment. Nearly everyone sleeps, eats and works in buildings. The alternatives of low carbon materials and construction techniques that are cost effective and readily available are a major hurdle still. Plus, the existing infrastructure and building codes often prioritize traditional practices, making it more difficult to adopt sustainable alternatives," she said.
---
Stay ahead of the crowd and enjoy fresh insights on real estate, property development, and lifestyle trends when you subscribe to our newsletter and follow us on social media.